Newsletter: Christmas 2009
Dear Family and Friends,
2009 was our first full year as 'empty nesters'. Although we – particularly Sue – had some trepidation about this new stage in our lives, it's been a year with a lot that has been new to us.
A new experience for Richard was, finally, to visit the Southern Hemisphere in January and February. He went to a conference in Australia, caught up with an old friend, visited some useful contacts, and on the way home was able to pay a brief visit to Daniel on the Doulos in the Philippines.
Our guest flat has been well-used this year; we estimate that it's had people staying in it about two-thirds of the time. We've welcomed some visitors who have stayed before, and some long-standing friends who were here for the first time. We were particularly pleased that a new colleague for Richard arrived with his family in May; they seem to have settled in well, although Richard seems to have just as much work as he did before Dave's arrival....
We've also made some other new friends; particularly a couple who arrived eighteen months ago, and a family who arrived in January and stayed in our guest flat for a while. Both live within five minutes walk, and both like playing board games. So, despite not having our sons at home any more, we've enjoyed old favourite games - such as Scrabble and Rummikub - and have also learned (and played many times) two very enjoyable new games: Carcassonne and Settlers of Catan.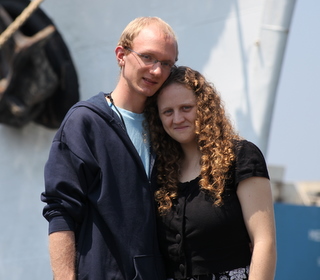 Something else new to us this year is that both our sons have acquired girlfriends. Daniel actually started going out with Becky just before Christmas last year, after formal application and various complex processes which are required on the Doulos to prevent too many casual relationships. Richard was able to meet Becky when he visited Daniel in February.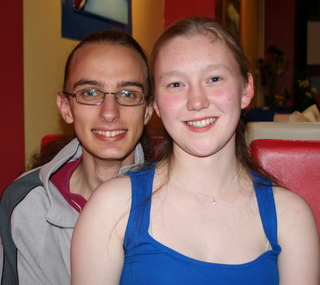 Then Tim started going out with Jo, who attends the same church as he does, in September. We spent three weeks of September in the UK, so we could be with Tim for his 21st birthday, and met Jo while we were there. Tim is now in his second year at Newman University, and we are looking forward to having him home for Christmas.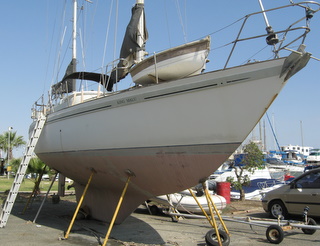 Perhaps the most exciting thing for Richard in 2009 is that he is now part owner of a small yacht called King Malu. His sailing buddy actually bought her, and donated a part to Richard. She is 33 years old and has not been in the water for the past eight years, so she needs considerable maintenance. Now that the summer sailing season is over, Richard has been spending most of his free time helping to get King Malu ready to be sailed again in the spring. His King Malu blog charts the progress.
Sue spent much of the summer upgrading and updating the family website, although there is still a lot to be done. It contains some of our history, archive photos and our newsletters. Sue was pleased to have two more short stories accepted for publication during 2009, but Richard is the author of the first book to be published by one of our family: 'In the image... of a creative God', thoughts about media in the Middle East, will be available on Amazon sites soon.
We started this letter a couple of weeks ago, with mention of our empty nest. Since then, we've heard the news that the MV Doulos has failed its annual inspection, and must stop ministry at the end of December. For a while it was possible that both Daniel and Becky might be coming to Cyprus in January; now they are booked to go to Carlisle, to the audio-visual department of their organisation, until the end of March.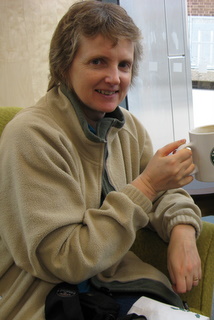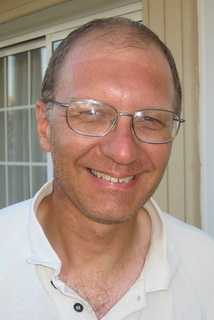 After that they are planning to come to Cyprus to celebrate Sue's half-century, and may be staying for some months, with the future uncertain.
Please do keep in touch; you can keep up to date with life here, if you wish, at Sue's Cyprus blog.

Wishing you a happy Christmas and a wonderful year in 2010.
With our love,
Sue and Richard