Newsletter: Christmas 2014
Dear family and friends,
We are writing this year's Christmas newsletter with an extra sense of delight: 2014 was the year in which we became grandparents. Our lips were buttoned in last year's letter; the imminent arrival of the newest family member was not officially announced until January. David was due at the end of May, but made his arrival a couple of weeks late, weighing almost ten pounds.
Daniel and Becky are wonderful parents, dealing patiently with an energetic and demanding baby who developed colic within his first few weeks, and started to grow out of that only to begin painful teething. At six months he wants to be moving all the time, and has not the least desire to sleep peacefully at night. We met him - and were totally captivated by him - in the summer, and have been thankful for modern technology that allows us to see him regularly via Skype or Facetime. We are thrilled that they are coming to stay for a month, from mid-December; we look forward to being with David as he celebrates his first Christmas, and to having our family together for a few weeks.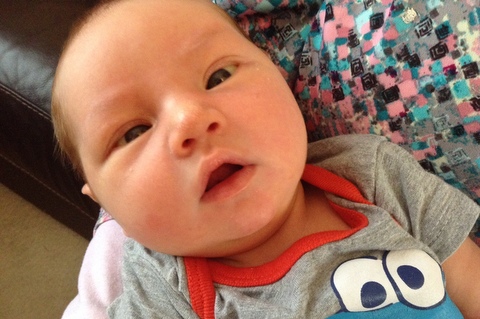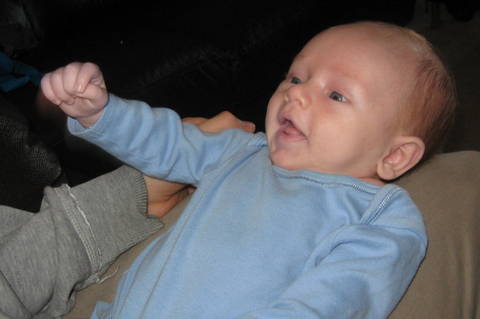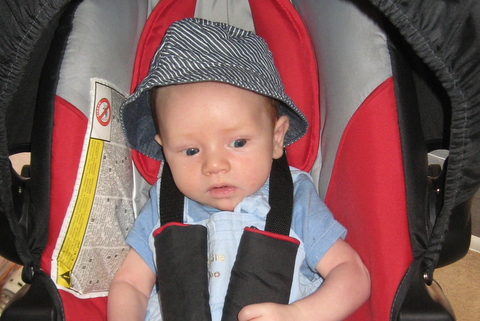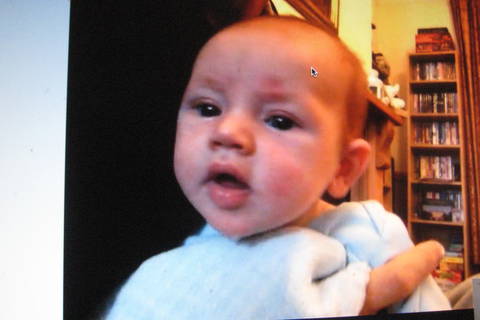 For Richard, this has mostly been a good year. There have been busy periods with his ministry, and some exciting results but he has been careful to get plenty of sleep, and to take time off afterwards. He has continued working on the boats in his spare time, and was able to take a couple of weeks to assist in delivery of a catamaran in the late spring. This has added to the sea hours he needs for the next level of sailing qualification.
Sue has continued to look after the house, to deal with cooking and finances, and to do an increasing amount of writing, blogging and reviewing. In theory she is the organiser of the monthly Larnaka Christian writing group but in practice it runs itself. We enjoy hosting friends for meals, and - more frequently - for board games.
In the summer, as well as meeting our grandson, we spent time with various relatives and attended a wonderful wedding of one of Sue's longest-standing friends. Richard returned to Cyprus after a month but Sue had decided to take advantage of being away from the heat and humidity of Larnaka, so she spent a further three weeks in Carlisle with Daniel, Becky and David, and then had an inspiring week at the Swanwick writers' conference In Derbyshire.
Meanwhile, in Sue's absence, Tim was offered a full-time contract as teaching assistant responsible for music and IT at the local school where he had been working. This enabled him to move out of our house, to a flat about five minutes' walk away. He felt that it was time to be more independent, but we continue to see him two or three times per week. It's an ideal arrangement. He is enjoying his job, and is taking on other responsibilities outside of work: co-producing a charity Christmas CD, co-running a student Alpha course, and playing various instruments in a church worship group.
Also in Sue's absence, we adopted two kittens with the unlikely names of Alexander the Great and Joan of Arc (born to a cat belonging to local friends). Tim adopted the third of the litter, Lady Jane Grey. Alex and Joan were surprisingly well accepted by our two remaining elderly cats, and livened up our household considerably. Sadly, the younger of our two old cats, Sophia, vanished in the middle of November, rather as two of our other cats had done in previous years. We have no idea what happened to her. So Cleo, now 16, is our last remaining older cat.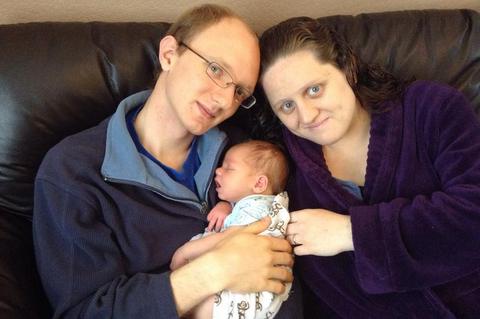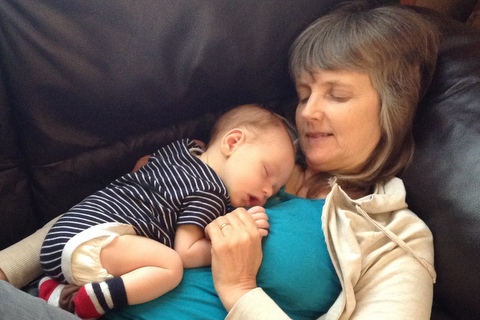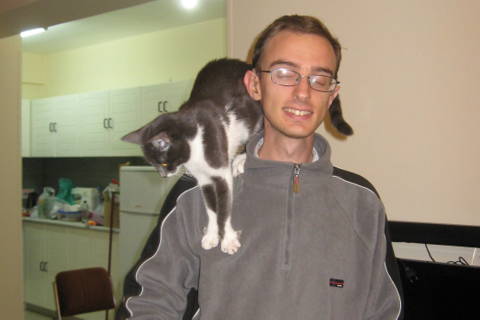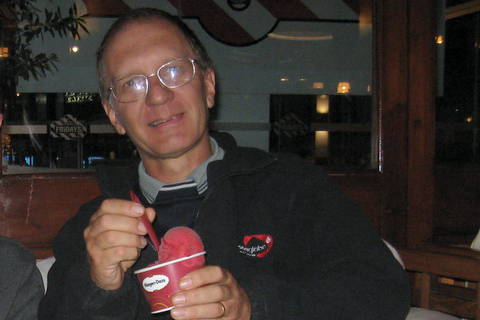 Alongside family happenings in 2014, we have enjoyed catching up with some old friends, and said a sad goodbye to close friends who have moved away from Cyprus. The older we grow, the more we appreciate good times with family and friends.
Wishing you much love, a very happy Christmas, and a blessed and peaceful 2015.
Richard and Sue