Newsletter: Christmas 2017
Dear family and friends,
2017 has been a year of special dates for us: 20 years in Cyprus, 40 years since we met, 60 years since Richard was born. Sue went to the UK for a week at the end of November to help to celebrate her father's 85th birthday.

Winter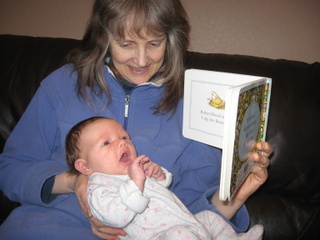 We started the year in the UK, unusually for us as it's not a time of year when Richard wishes to be out of Cyprus. With a new granddaughter in Carlisle, and Tim moving from shared accommodation into a flat he was renting, we decided to take an inexpensive flight a couple of days after Christmas. This had the added bonus that we could join - for the first time - Sue's siblings' annual post-Christmas get-together.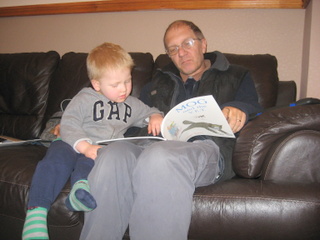 We spent a few days helping Tim turn his flat into a comfortable place to live. We then spent a couple of days with Sue's father before going to Carlisle to fall in love with another grandchild. We spent more time with David than with Esther, of course; at two-and-a-half he was talking quite fluently and had become delightful, engaging company. He particularly loves technology, imaginary play, jigsaws, and - to Sue's great satisfaction - books.

The one sad note during our time away was that our elderly cat Cleo, who had turned 18 in the summer, had what we can only assume was a series of strokes, and stopped eating; she then died peacefully a few days later. So we returned to a house which felt a bit empty with just Alex and Jane to keep us company.

Spring
Sustained by regular video calls to our sons and grandchildren, we had a few visitors in our guest flat, did a little entertaining, and spent time with local friends. Richard's ministry continues with a 'seasonal' theme, meaning he has periods of intense focus, and other lighter weeks when he can relax a little, or do other work.
Summer
Daniel and Becky had determined that their next step was to spend a couple of years on the ship Logos Hope, sister to the now de-commissioned Doulos where they met. Various things fell into place, after much frustration, and they started packing up their house and deciding what to take, and what to store. They had decided to spend the month of June with us in Cyprus, to have a holiday and a break, before flying out to the Caribbean to join the ship early in July.

All that changed at the last minute, with the news that they were not able to go until the beginning of September. So they asked if they could stay for three months in our guest flat, rather than just one. We knew it would be hot, with little to do, but were pleased to be able to offer them a temporary home. It was wonderful to get to know both the children better during this time. Esther started solid foods at six months, and crawling not long afterwards. David's language skills developed almost daily, helped by his increasing appetite for stories - including simple chapter books - and he was enthusiastic about everything, the only one of us who seemed not to notice the intense heat.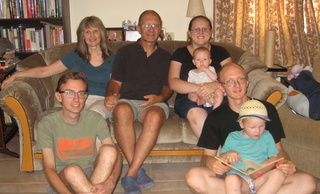 Sue took a ten-day break in the middle to fly to the UK for her younger goddaughter's wedding, and to see various relatives and friends. It made a welcome respite from the heat. Tim then joined us in Cyprus for a couple of weeks before returning to Surrey for another busy year as music teacher at a private school. We loved having the whole family with us, and the house felt very empty when Daniel and Becky departed with the children towards the end of August. They are now settled on the Logos Hope for a couple of years.

Autumn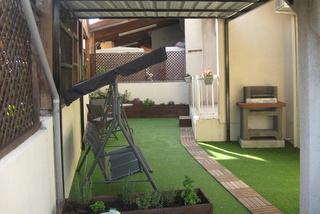 With Richard's 60th birthday approaching, we decided to transform an unused side yard into a 'garden' with a built-in barbecue where we could sit out, and also entertain. We paid a young friend and his employee to repair and paint the wall, build some planters, and put down artificial grass. We are all pleased at how good it now looks. We had a few friends over for a birthday party at the end of October, when we also celebrated our twenty years in Cyprus. In a rash moment, Sue said she would make sixty different cakes in the next twelve months. So far, we've had five of them.

Future
Richard is applying for Cyprus citizenship so that he can continue living and working here after the UK leaves the EU in 2019. Sue might apply for Irish citizenship, to which she should be entitled. We hope to visit Daniel and family on the Logos Hope next year, and perhaps take a holiday. Richard also hopes to do considerably more sailing than he has done in 2017. We would love to welcome more visitors to Cyprus, so if you would like to come and stay, please let us know.

Wishing you much love, a relaxing Christmas, and a blessed and peaceful 2018.

Richard and Sue