Meet the family: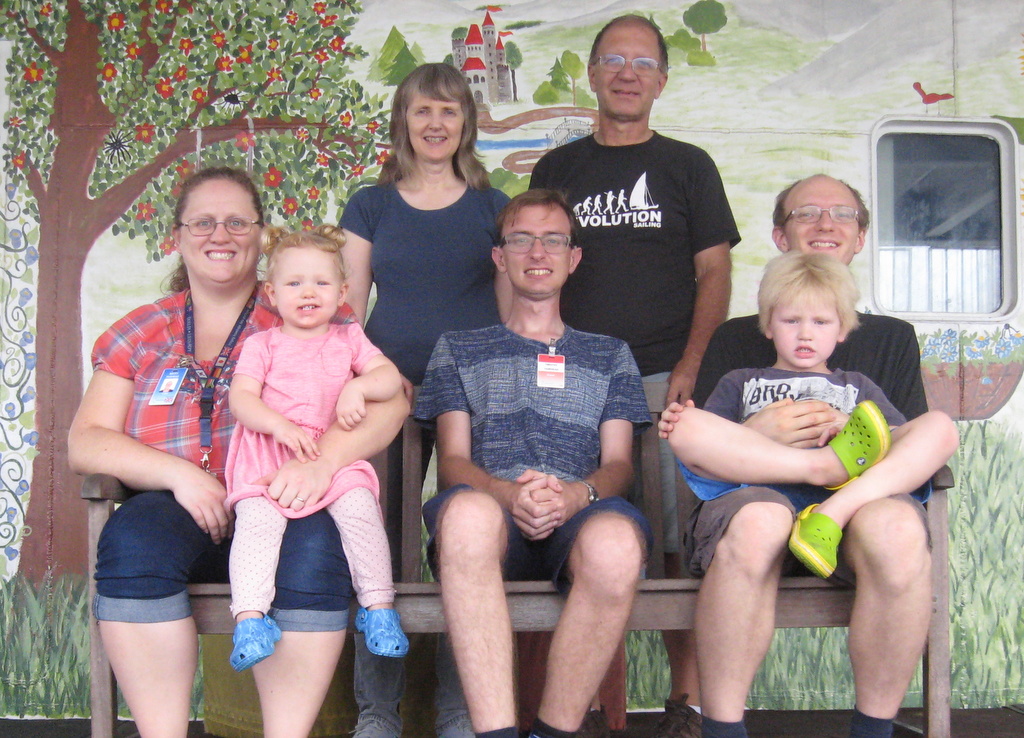 Photo of us with our sons, daughter-in-law and grandchildren
Richard, Sue, Daniel and Tim originated in England, and moved to Cyprus in October 1997. Richard came to work with media for Christian groups in the Middle East, supported from the UK.
For family news in a nutshell, see the latest Christmas newsletter, which has links at the bottom to previous ones. If you're thinking about moving to the island, or wondering about basic questions such as what foods are available, and how to find a home, see my site, Living in Cyprus. If you want to know about our current everyday activities, you can check my Cyprus blog. If you'd prefer to read about how we settled in when we moved here back in October 1997, see my first 'Life in Cyprus' page or access the 1997 - 1998 index.
Daniel left home in January 2006 to join a ship. He moved to Carlisle in the UK in January 2011 and was married to Becky at the end of April. You can read about Daniel's life at sea and elsewhere, at his blog. In June 2014 our first grandchild David was born; at the end of 2016 his sister Esther was born. In September 2017 they joined a different ship for two years.

Tim left home in June 2008, and completed his BA in Theology for Education at Newman University in the UK, followed by a Masters in Theology at Nottingham University. He returned to Cyprus in May 2013, worked as a teaching assistant at a local school, with emphasis on music and IT. After completing his PGCE he accepted a post teaching music at a small private school in the UK. .

When we first moved here, we embarked on home education as a temporary measure while settling in. It proved so successful and enjoyable that we continued. I documented our progress, and have now uploaded approximately monthly accounts of our home education diary over the years. You can read more general information about home educating (primarily in the UK) on my home education site.
RSDT site last updated: 24th December 2018